Building on the success of

Midwifery 2022

and

Midwifery 2023

, Scientex Conferences is delighted to announce the

3rd International Webinar on

Midwifery

and

Neonatal Care

, set to occur from

November 11-12, 2024

. The event revolves around the theme "

Fostering Excellence in Midwifery and Neonatal Care: Advancing Practices, Enriching Outcomes

."
This exclusive webinar offers a unique opportunity to engage with renowned
Midwifery
experts, fostering an intimate forum for meaningful partnerships. The focus is on translating key technological and mechanistic advances in
midwifery
into practical clinical applications.
Our overarching objective is to bring together distinguished academics globally within the fields of
Midwifery
,
Neonatology
, and
Pediatrics
. The aim is to facilitate the exchange and sharing of valuable experiences related to various treatment procedures for
Midwifery
and
Neonatal Care
. Join us in this collaborative initiative to advance practices and enhance outcomes in the critical areas of
midwifery
and
neonatal care
.
Past Webinar Presentation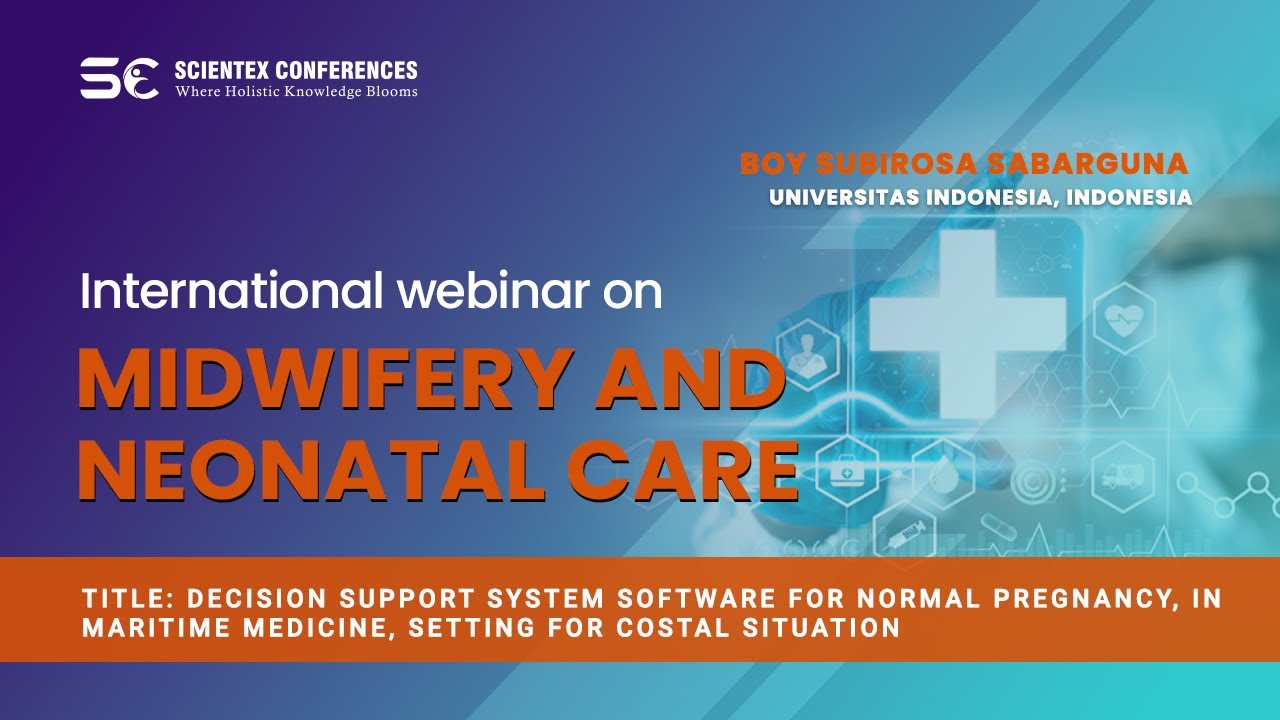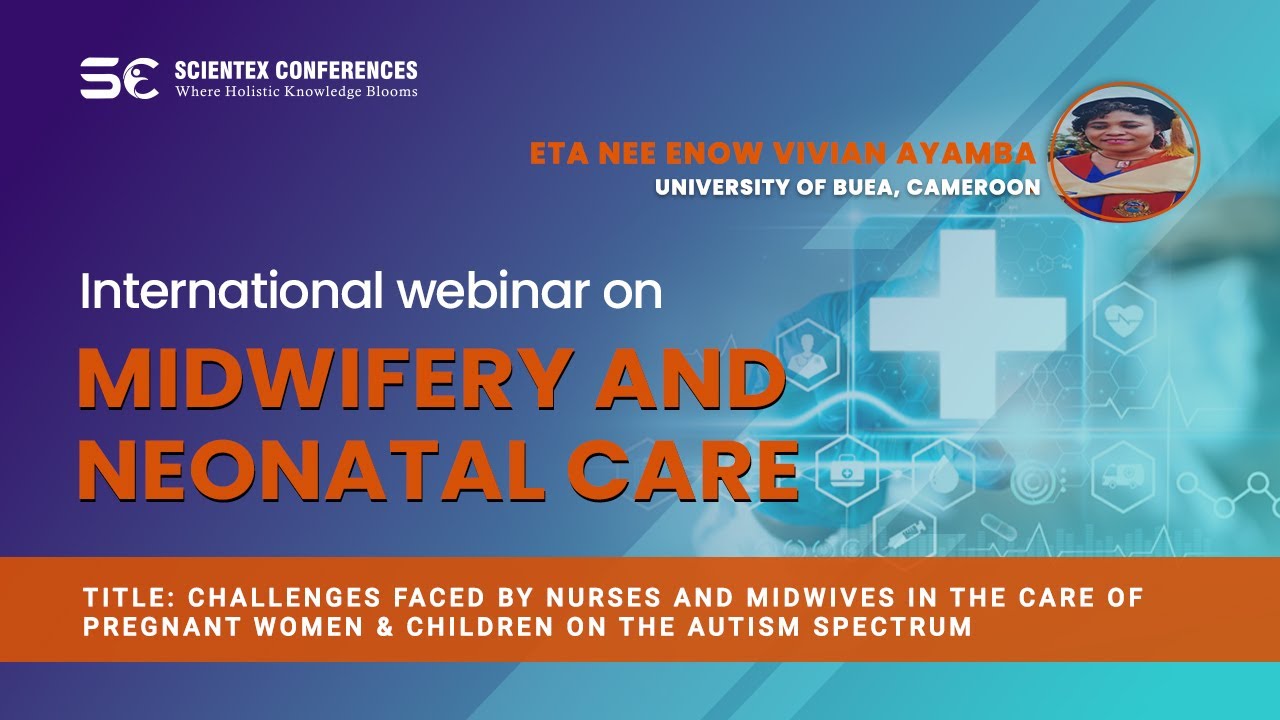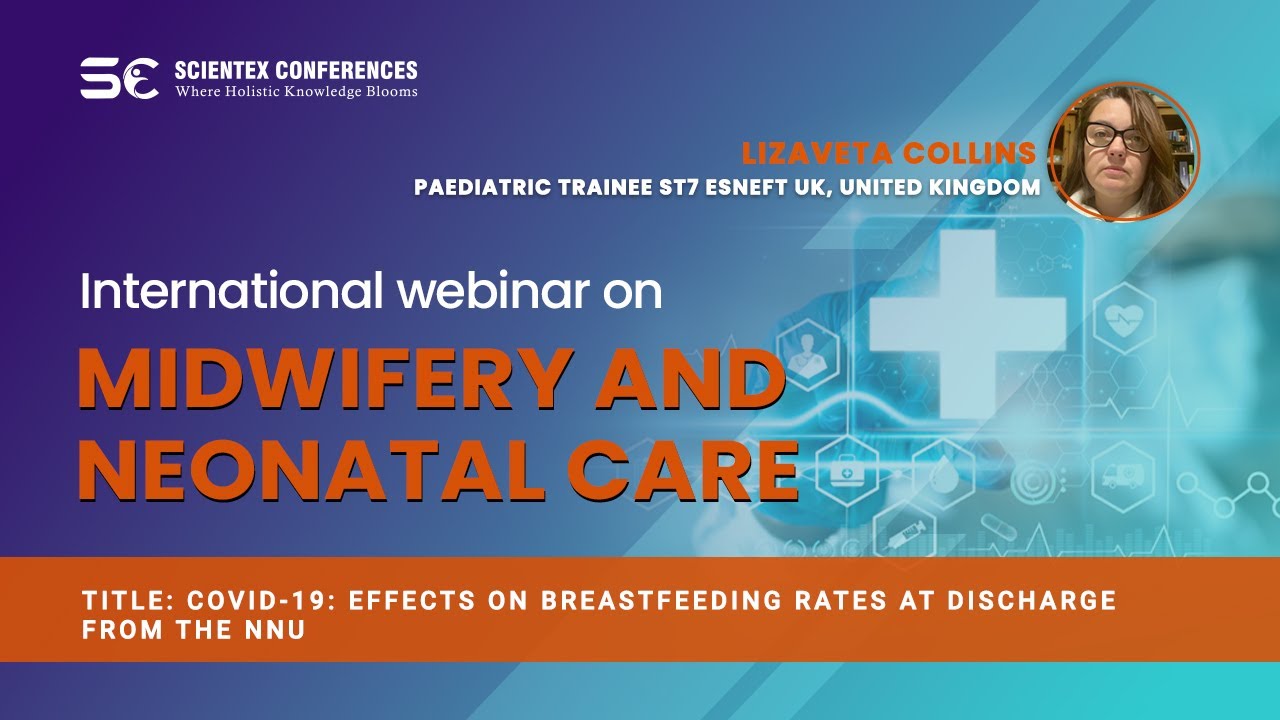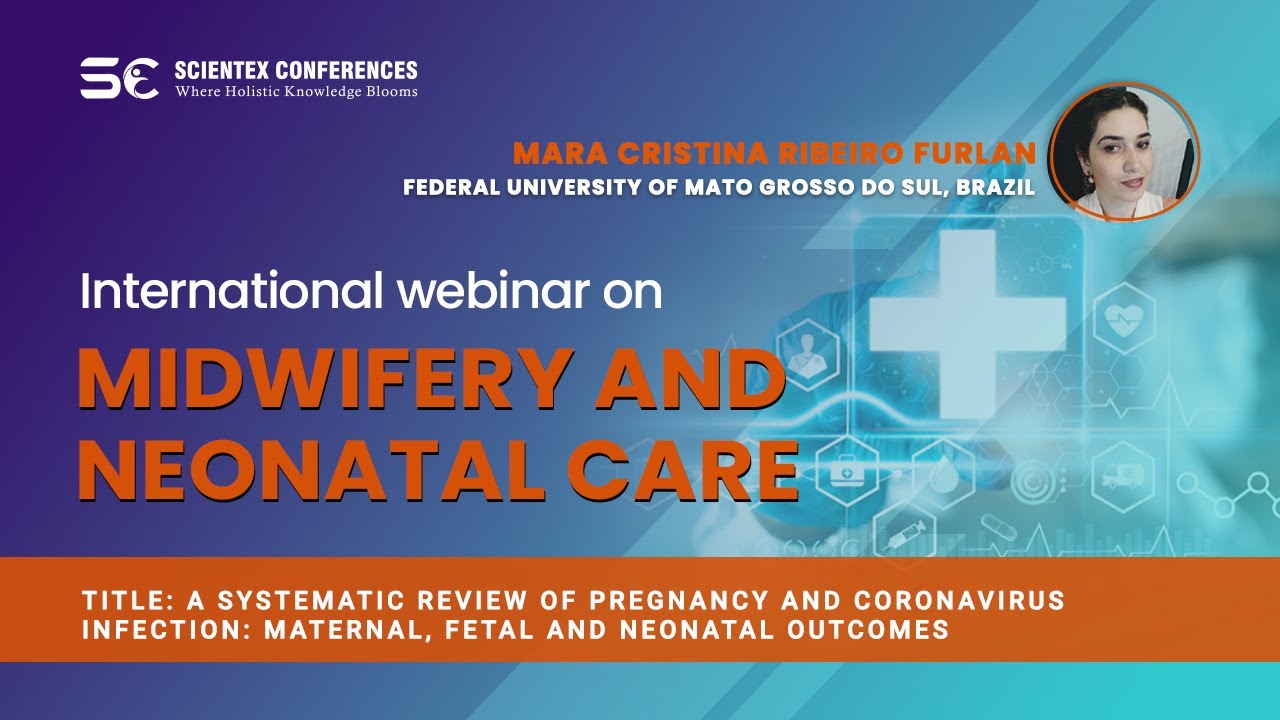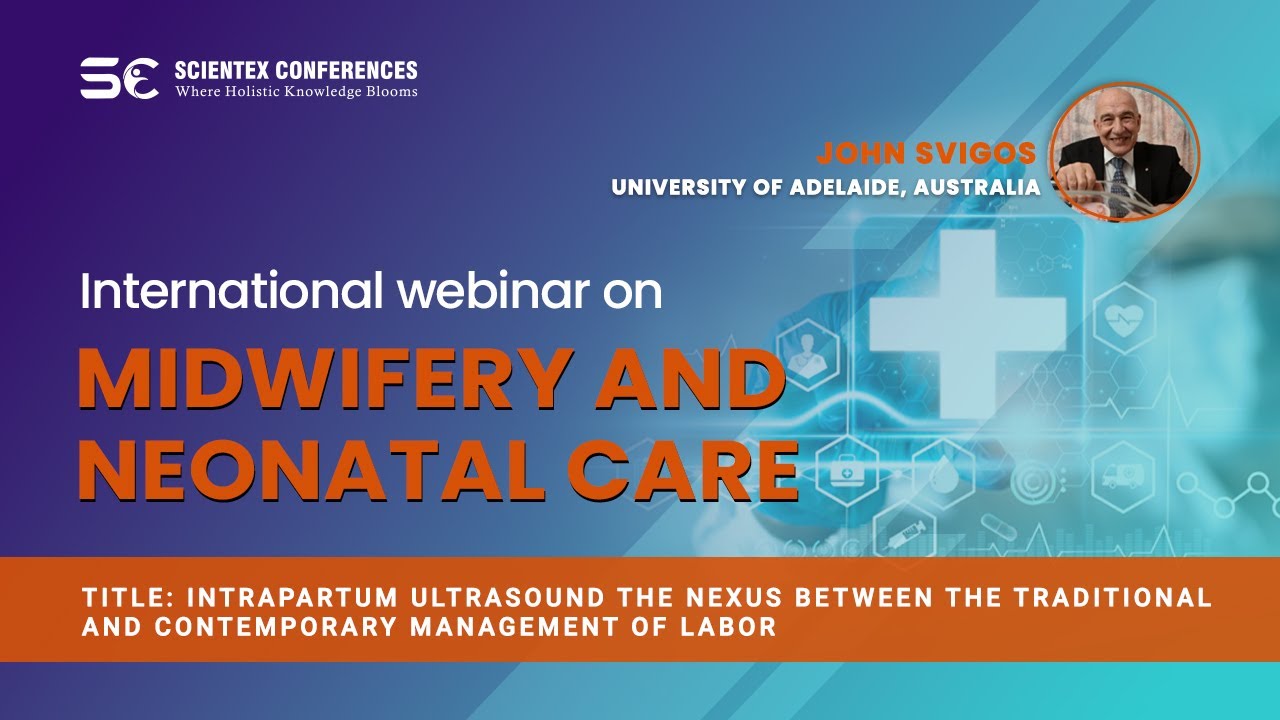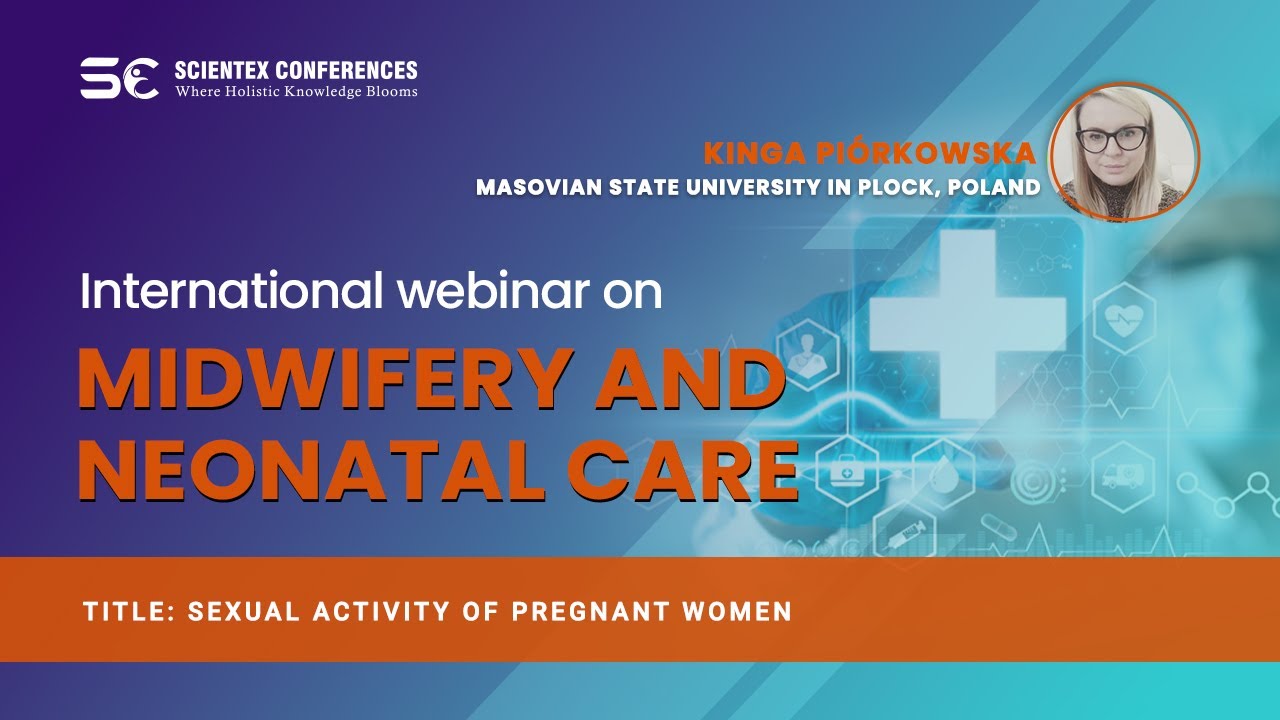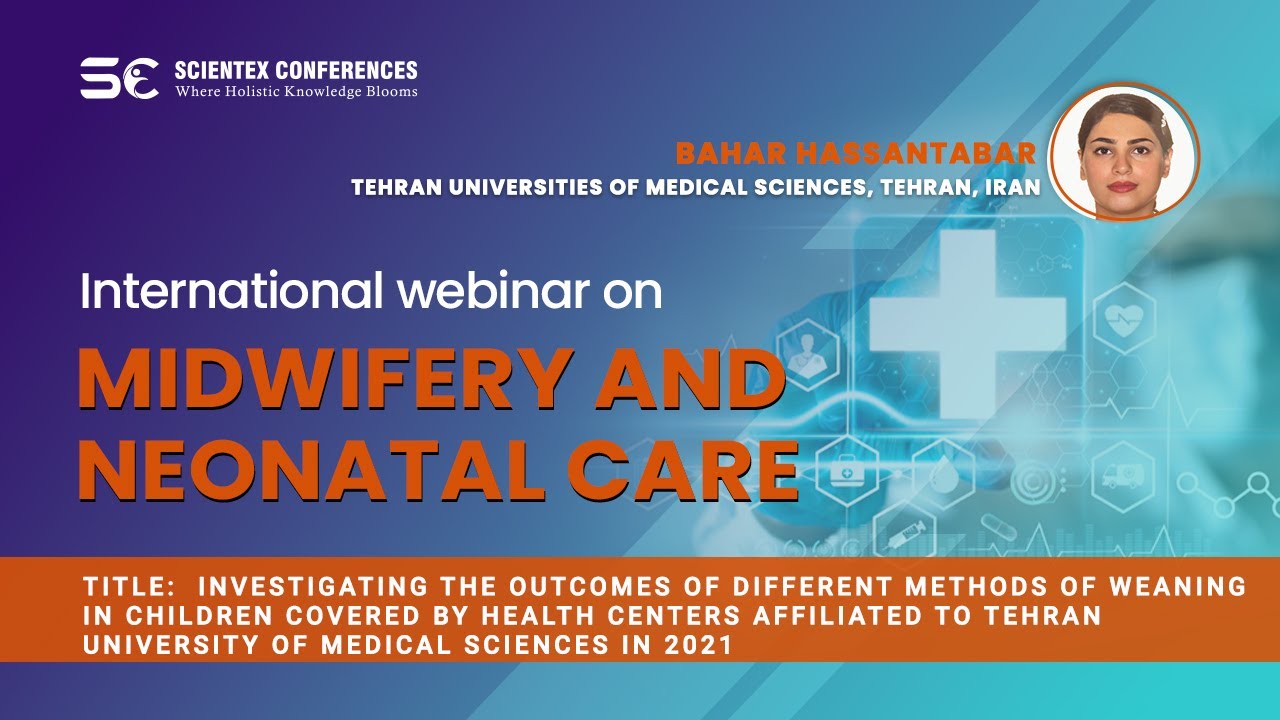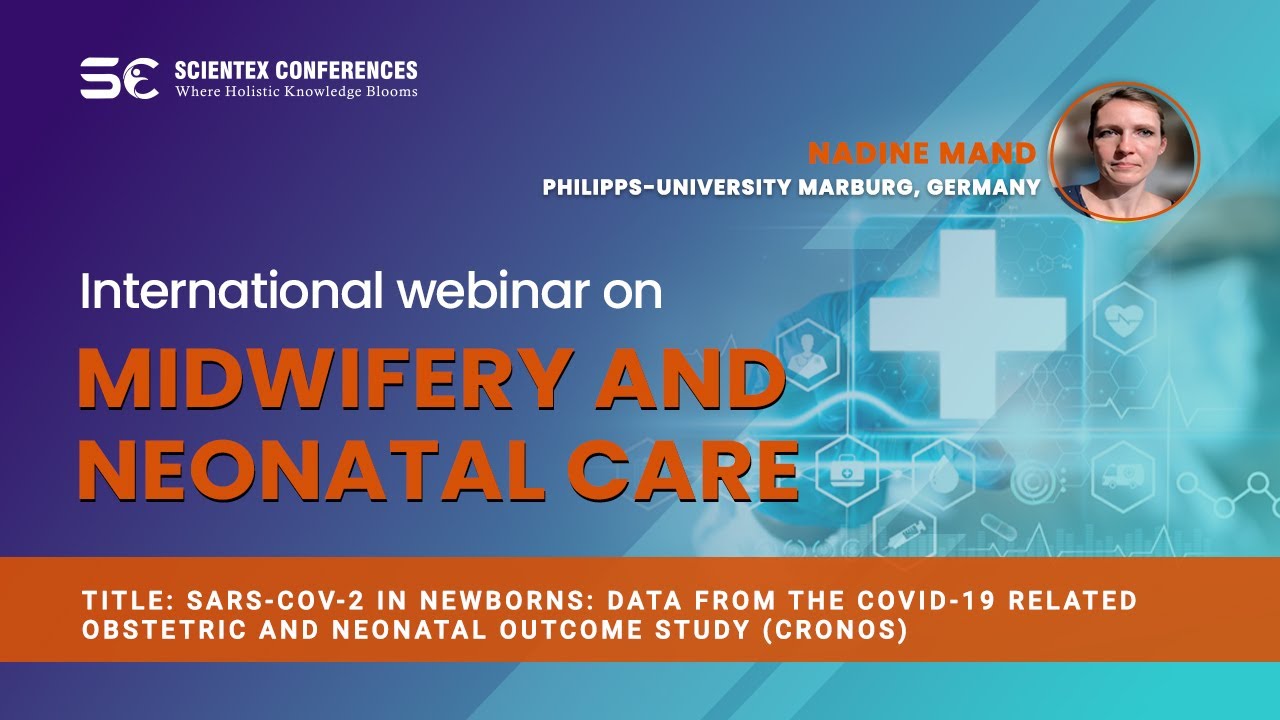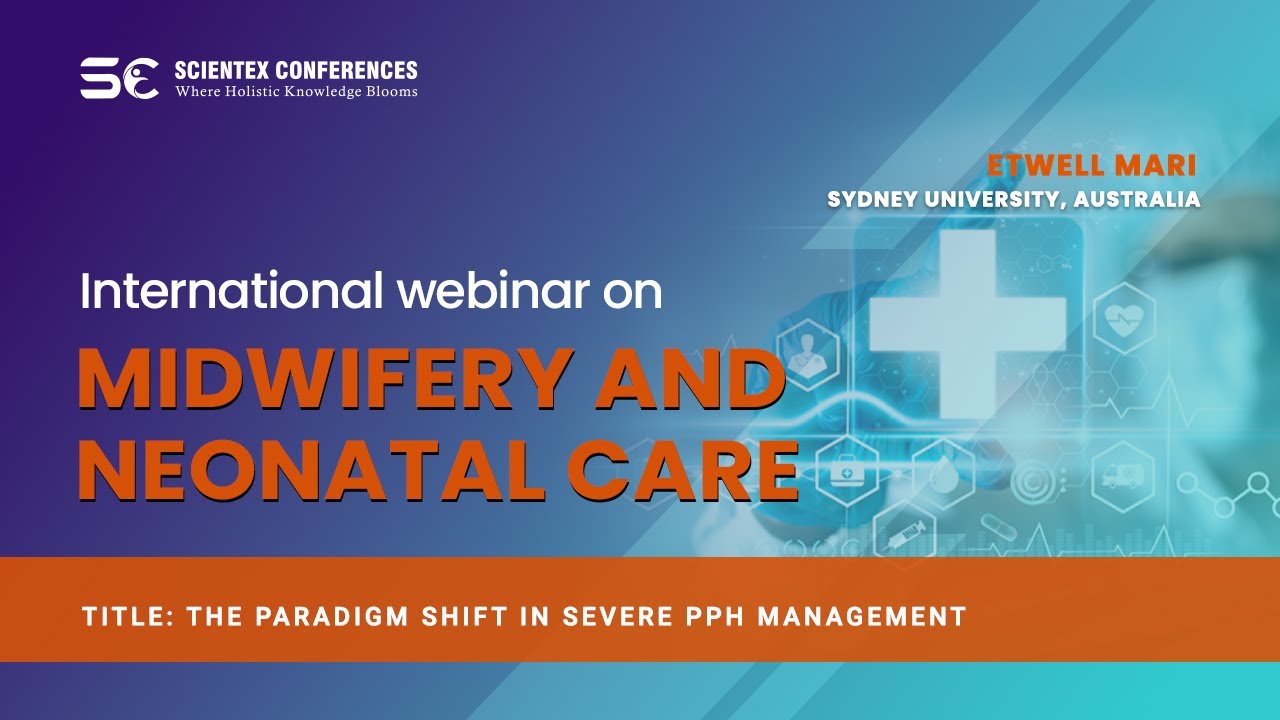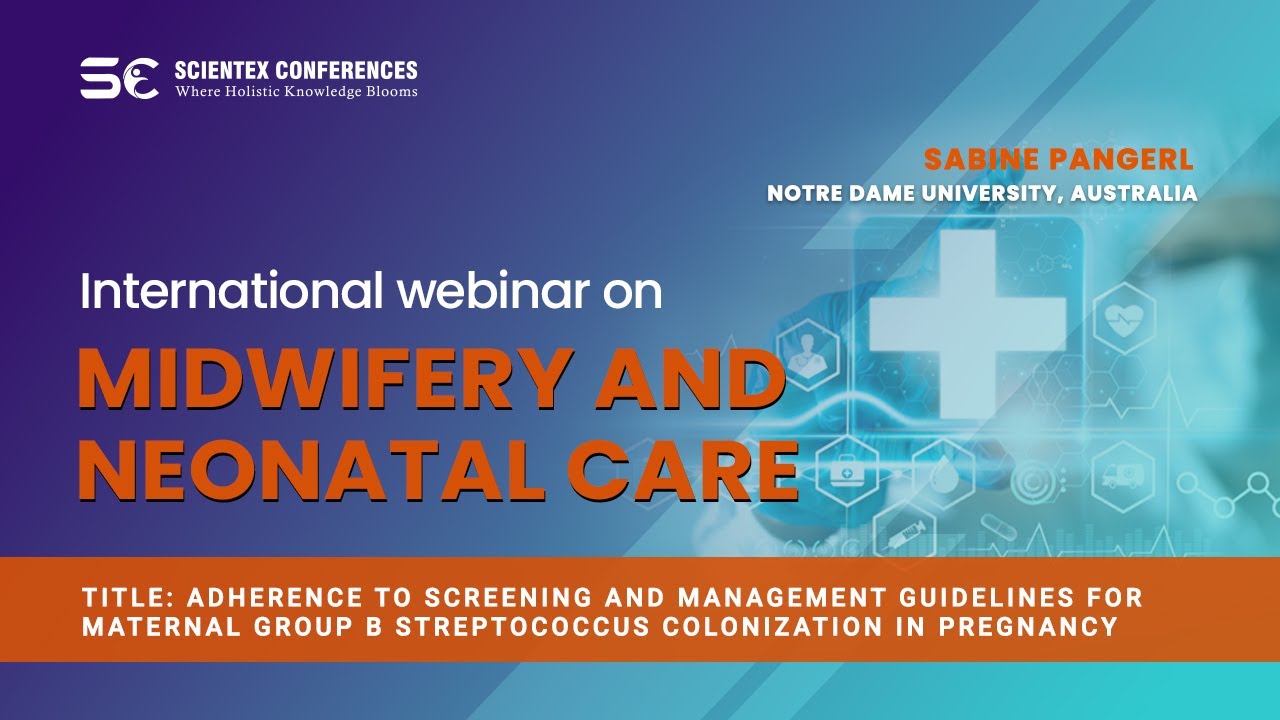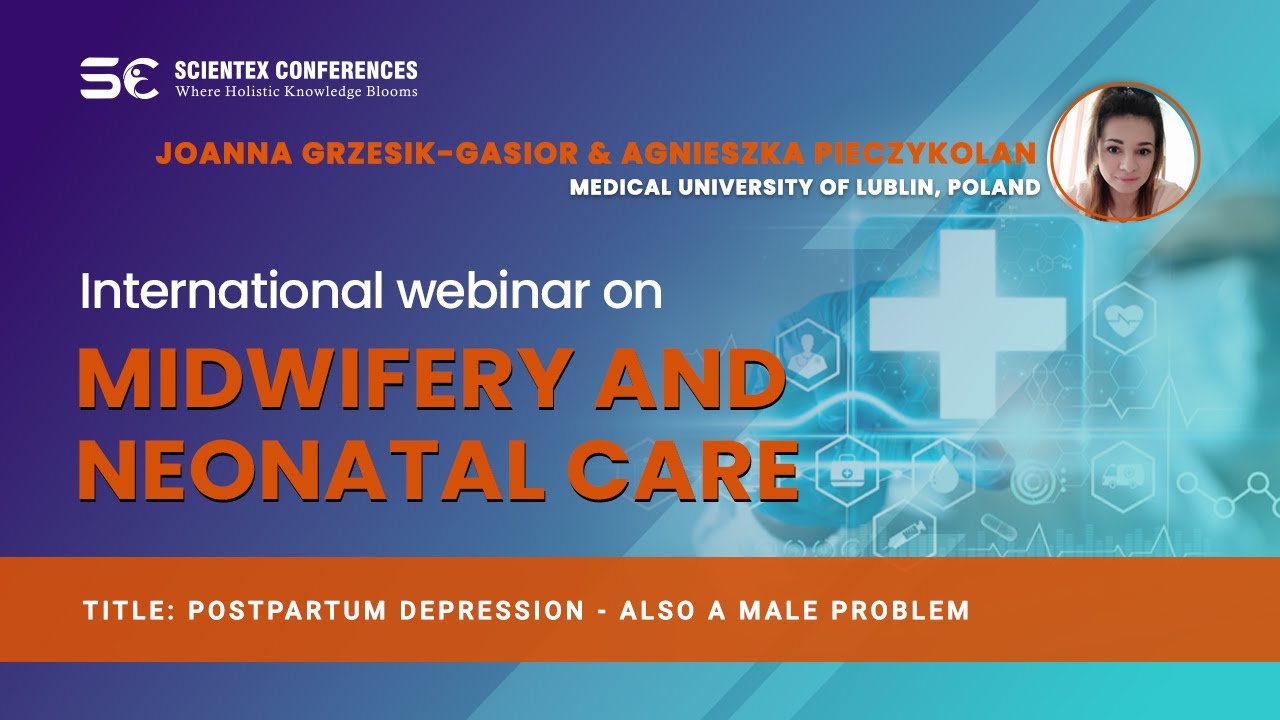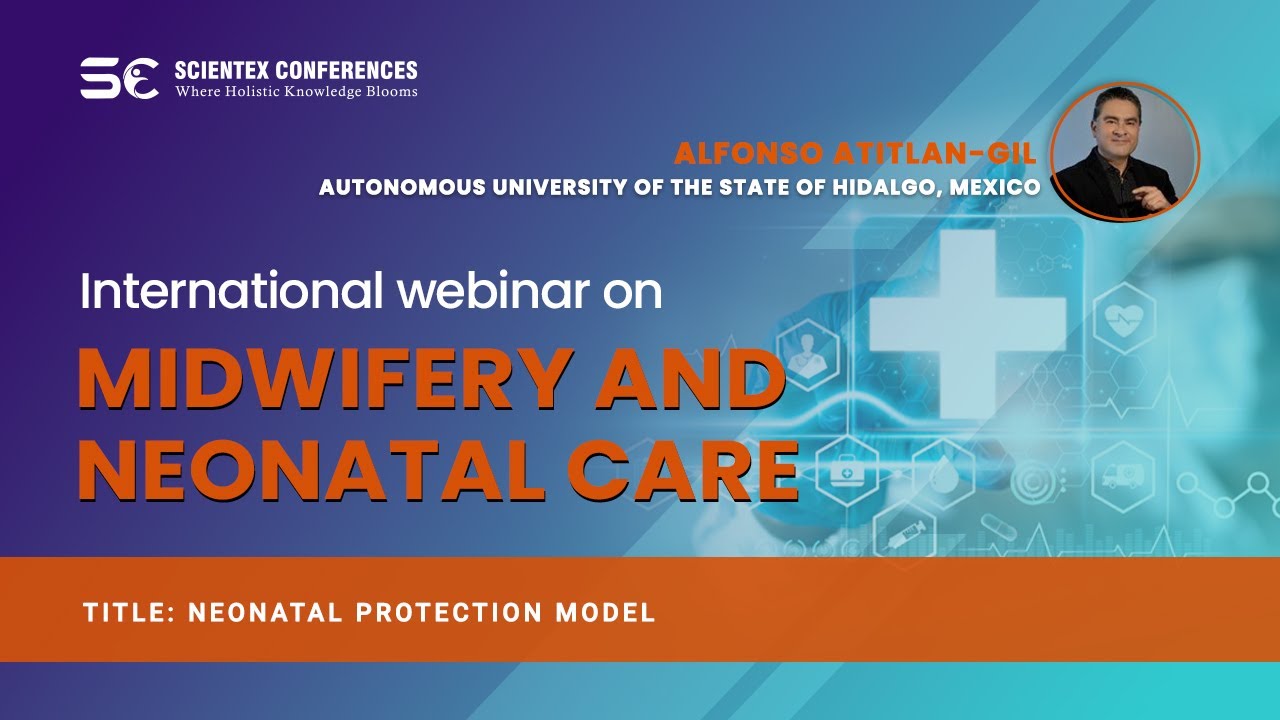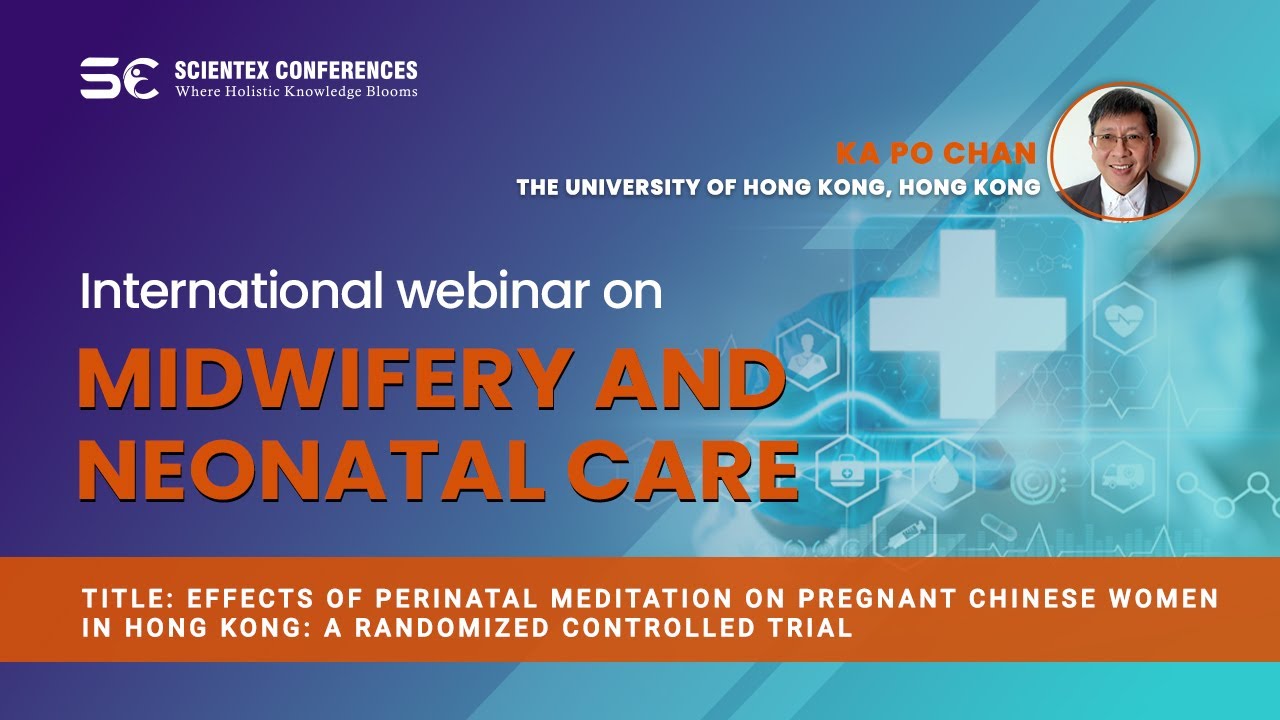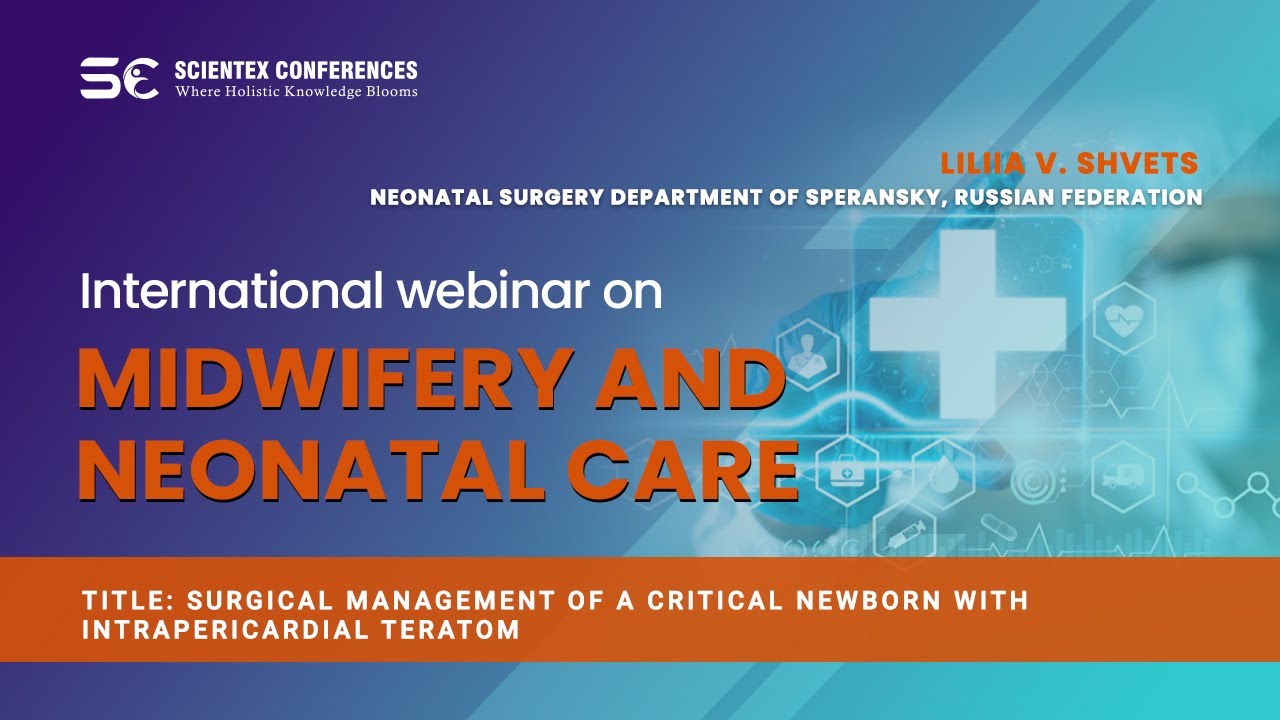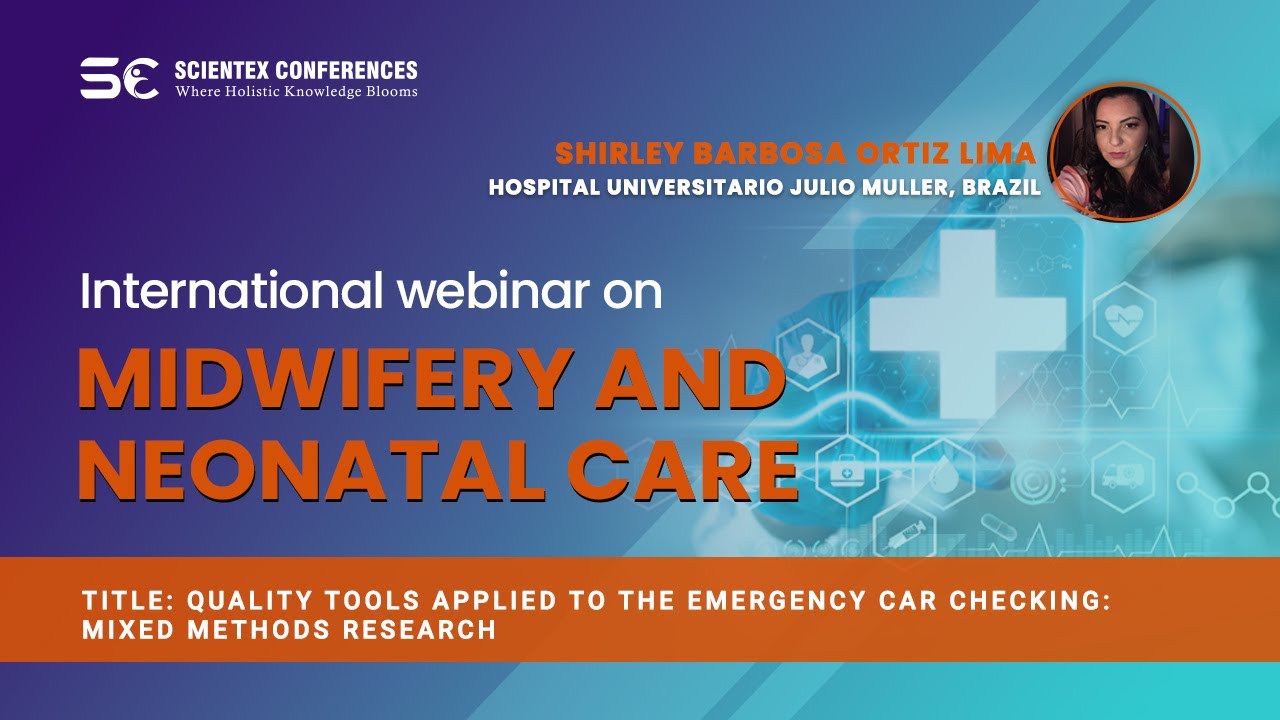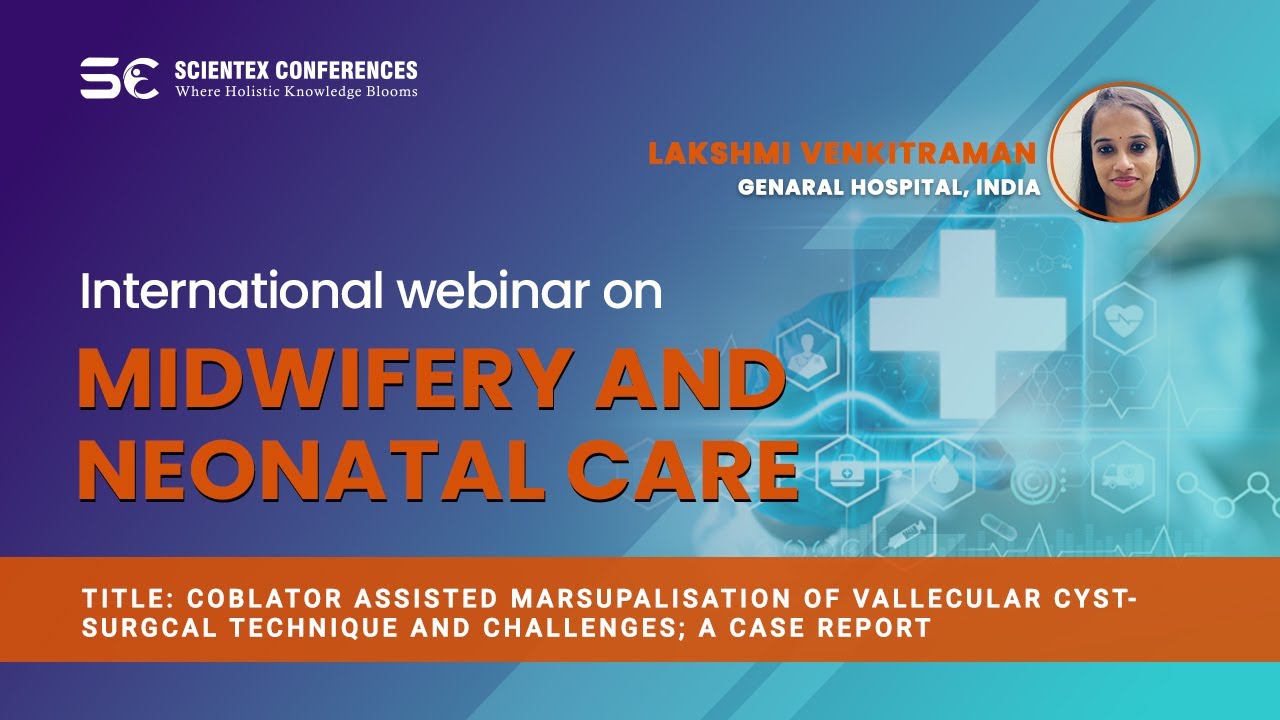 Past Webinar Presentation Links
Title : Decision support system software for normal pregnancy, in maritime medicine, setting for costal situation
Boy Subirosa Sabarguna,Universitas Indonesia, Indonesia
Title : Challenges faced by nurses and midwives in the care of pregnant women & children on the autism spectrum
Eta nee Enow Vivian Ayamba, University of Buea, Cameroon
Title : COVID-19: Effects on breastfeeding rates at discharge from the NNU
Lizaveta Collins, Paediatric Trainee ST7 ESNEFT UK, United Kingdom
Title : A systematic review of pregnancy and coronavirus infection: Maternal, fetal and neonatal outcomes
Mara Cristina Ribeiro Furlan, Federal University of Mato Grosso do Sul, Brazil
Title : Intrapartum ultrasound the nexus between the traditional and contemporary management of labor
John Svigos, University of Adelaide, Australia
Title : Assessment of the general condition of newborns of mothers diagnosed with COVID-19
Kinga Piórkowska, Masovian State University in Plock, Poland
Title : Investigating the outcomes of different methods of weaning in children covered by health centers affiliated to Tehran University of Medical Sciences in 2021
Bahar HassanTabar, Tehran Universities of Medical Sciences, Tehran.
Title : SARS-CoV-2 in newborns: Data from the COVID-19 Related Obstetric and Neonatal Outcome Study (CRONOS)
Nadine Mand, Philipps-University Marburg, Germany
Title : The Paradigm shift in severe PPH management
Etwell Mari, Sydney University, Australia
Title : Adherence to screening and management guidelines for maternal Group B streptococcus colonization in pregnancy
Sabine Pangerl, Dame University, Australia
Title : Postpartum depression - also a male problem
Joanna Grzesik-Gasior & Agnieszka Pieczykolan, Medical University of Lublin, Poland
Title : Neonatal Protection model
Alfonso Atitlan-Gil, Autonomous University of the State of Hidalgo, Mexico
Title : Effects of perinatal meditation on pregnant Chinese women in Hong Kong: A randomized controlled trial
Ka Po Chan, The University of Hong Kong, Hong Kong
Title : Surgical management of a critical newborn with intrapericardial teratom
Liliia V. Shvets, Neonatal surgery department of Speransky named Children's Hospital, Russian Federation
Title : Quality tools applied to the emergency car checking: Mixed methods research
Shirley Barbosa Ortiz Lima, Hospital Universitario Julio Muller, Brazil
Title : Coblator assisted marsupalisation of vallecular cyst- surgcal technique and challenges; A case report
Lakshmi Venkitraman, Genaral Hospital, India
•
Insights in Midwifery and Neonatal Care
•
Diagnosis and treatment of neonatal and women's issues
•
Recent advances in Midwifery and Neonatology
•
Current trends in women's health
•
Pregnancy and its complications
This platform showcases renowned clinical experts, researchers, and government officials in healthcare, offering clinicians the latest evidence-based treatments for mother and newborn babies. Participants can expect numerous advantages, including broadening their audience reach, engaging with proficient specialists and influencers in person, networking opportunities to expand their professional connections, and gaining insights into new tips and methodologies through discussions on the latest research.

MIDWIFERY 2024: WHEN, WHAT AND WHY?
General Information:
Webinar Name: 3rd International Webinar on Midwifery and Neonatal Care
Theme: Fostering Excellence in Midwifery and Neonatal Care: Advancing Practices, Enriching Outcomes
Date: November 11-12, 2024
Time Zone: GMT+7
Webinar Platform: Zoom
Benefits:
•
Get an opportunity to meet renowned scholars
•
Chances to Interact, & Forge Powerful Professional Relationships
•
Access to All Sessions Online
•
E-Certificate Accreditation from the Organizing Committee
•
Online publication of Abstract and Biography on our website
•
10% abatement on the registration fees for the next annual conference
Guidelines for Joining Webinar:
• After registering for the webinar, you will receive a meeting invite link with a personalized user ID one day before the event for webinar access.
• Follow the steps provided prior, to prevent any technical issues on the day of the event.
• Please join the webinar 15 minutes early to eliminate the last-minute hassle.
• Ensure that your device meets the system requirements for running the specific application.
• For audio/video clarification, it is always better to attach an external device.
• Sit in a quiet location where you will have good network access with no disturbance.
• Mute your audio while others are presenting. Those who wish to ask questions or to discuss should raise their hands and the host will unmute you at the end of the talk.
Guidelines For Presenters:
• Each speaker will have 20 minutes for a presentation. Please plan your talk for 15 minutes to allow for an introduction and for 5 minute Q&A session at the end of your talk.
• In order to stay on track with time, please ensure that you start and end your presentation at the times indicated in the program.
• The webinar must be organized in English, if you are not comfortable presenting your presentation in English, you shall join any of your colleagues as a translator and there won't be any registration fee for the translator. If you are not interested in bringing a translator with you, there is another option you can make a Poster Presentation.
• The presentation should be submitted in PDF or PPT Format

• Midwives
• Women Health Specialist
• Neonatologists and Pediatricians
• Gynecologists and Obstetricians
• Doulas and Birth Specialists
• Researchers
• Health care Professionals
• Industrial Experts
• Open learning Specialists
• Business Entrepreneurs
• Various Societies and their members
• Professionals from the private and public sector
• Students from Academia in the research of Midwifery